Search Blogs
4 Happy Hour Spots in Stockton, California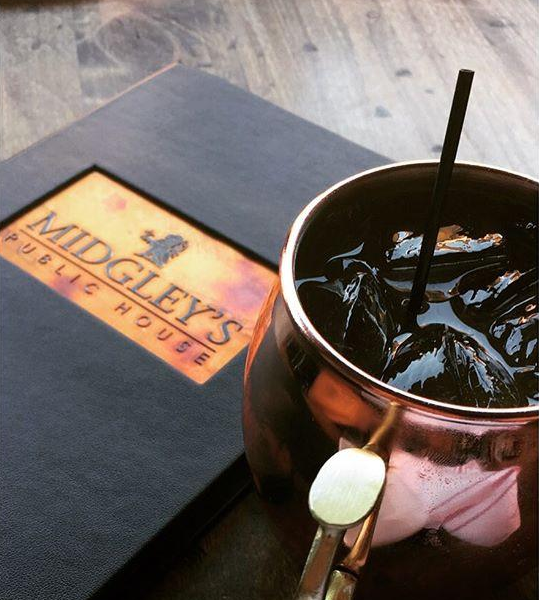 Check out these 4 great local spots that are sure to put a smile on your face.
Whether you're just getting off work or gearing up for a wild night out, happy hour is the best time to pull up a barstool in Stockton. The San Joaquin Valley inspires fresh flavors at popular Stockton restaurants; happy hour follows suit and delivers incredible menu offerings at special prices. You can get discount wings anywhere, but what about discount bowling? Or how about a happy hour with a million-dollar view? Aside from saving money, these Stockton happy hours are your ticket to more fun, more flavors and more hours to get your happy on.
Nothing is more unexpected than a happy hour inside a swanky nightclub. AVE on the Mile is filled with plenty of leather couches flanked by brick walls and mood lighting to create a lounge space, dining room and venue for evening entertainment.
The only thing better than the ambiance is the signature Happiest Hour starting at 3:33 p.m., featuring $5 specials on house wines, domestic beers and well cocktails. Grab a fresh flatbread or beer-battered zucchini and enjoy the scene from a barstool or lounge chair. AVE on the Mile is a great place to kick off an early evening, or prepare for a late night, every Monday through Friday, from 3:33 p.m. to 5:33 p.m.
There's no reason to expect less during happy hour, and Midgley's Public House is a great example of getting a good bargain for your buck. Celebrity chef Michael Midgley has made the rounds on popular TV cooking shows and competitions, becoming one of Stockton's most celebrated chefs; and Midgley's doesn't disappoint, especially during happy hour seven days a week from 3 p.m. to 6 p.m. Enjoy half-priced appetizers, like the wildly popular pork-belly sliders, and half-priced craft beer and house wines. No flavor is sacrificed in these delicious offerings, conveniently available every day of the week.
Rosa's, known for Italian family recipes and a casual environment, is a great place to break bread with friends and family. But it's also a great place to get happy Monday through Friday evenings from 4 p.m. to 7 p.m. For starters, you just can't beat the prices: $3 well drinks and domestic draft beer is a good enough reason to show up, but you'll stay late to enjoy a sunset and the waterfront view of the Delta. Rosa's also features daily discounts on special menu offerings, like a quarter-pound burger and fries for only $5 from 4 p.m. to 9 p.m.
If you like a little entertainment with your happy hour, go to West Lane Bowl. From 3 p.m. to 6 p.m. Monday through Friday you can bowl for $2.25 a game. And don't forget to take advantage of some killer specials on food and drinks. Enjoy a pint of draft beer for $2.50, beef tacos for $1.25 and all the chips and salsa you can eat. You'll be throwing strikes in no time after a few rounds of brews. This is a great place to enjoy some afternoon family fun, or play hooky with a friend. Located just east of Pacific Avenue, this is a popular spot among students and just an overall enjoyable place to be during happy hour in Stockton.
Discover more popular happy hour spots here! Need more recommendations throughout Stockton? You can text us 7 days a week, 8am to 8pm at (877) 778-6258 and you'll receive a live response from a member of our team.
Follow us on Facebook, Twitter, and Instagram - and be sure to use #VisitStockton during your visit!