The Channel marker is a symbol that encapsulates the theme and atmosphere of Channel Brewing Co. When ships return to port and they see that red triangle, it means all is well, and that they are coming home. Channel Brewing Co. is committed to brewing the best beer in the area, and in doing so, revitalizing the city of Stockton that so many people call home. We want this to be a community that people are proud to live in.
Inspired and created by local Stocktonians, the vision of Channel Brewing Co. is one that is grounded in community building. This brewery will be the epicenter for gatherings such as small venue concerts, backyard bbq's and 5k "Just brew it" runs. Channel Brewing is in a prime logistical location for those traveling through town on I-5 or highway 99 from the Bay Area or Sacramento and beyond.
Come on down and chill at the Channel! Enjoy flight tastings, complimentary games, and more. Channel also offers housemade pizza!
Hours:
Tuesday & Wednesday: 3:00pm - 10:00pm
Thursday: 1:00pm - 10:00pm
Friday & Saturday: 11:00pm - 12:00am
Closed Sundays and Mondays
Hours may vary. Please call ahead.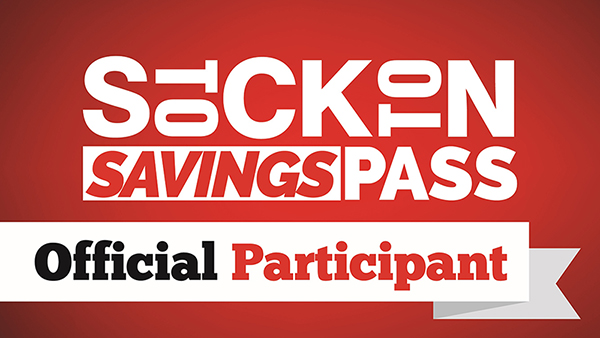 The Stockton Savings Pass is a FREE mobile coupon book for residents and visitors. A multitude of local businesses, like this one, offer one-time and/or repeating deals (daily, weekly or monthly). Redemption of the coupons is easy, with just one click on your smart phone. To sign up for the pass and see a full list of participating businesses, as well as a breakdown of the deals they are offering, go to StocktonSavingsPass.com.
During Stockton Beer Week, various local breweries, bars, restaurants and other venues host events celebrating the culture of craft beer in our community. The annual 10-day event runs Friday, August 9 through Sunday, August 18, 2019, which raises awareness of the craft beer industry and promotes patronage at local establishments throughout Stockton. Over 20 participating locations will hold beer events like tap takeovers, specials, beer and food pairings, trivia nights, and even the 4th annual Brews & Shoes Showdown run! Don't miss the official kickoff event to Stockton Beer Week, Stockton Brew Fest, at Waterloo Gun & Bocce Club on August 10th. See all of the confirmed Stockton Beer Week events here!