Channel Brewing Co.
The Channel marker is a symbol that encapsulates the theme and atmosphere of Channel Brewing Co. When ships return to port and they see that red triangle, it means all is well, and that they are coming home. Channel Brewing Co. is committed to brewing the best beer in the area, and in doing so, revitalizing the city of Stockton that so many people call home. We want this to be a community that people are proud to live in.
Inspired and created by local Stocktonians, the vision of Channel Brewing Co. is one that is grounded in community building. This brewery will be the epicenter for gatherings such as small venue concerts, backyard bbq's and 5k "Just brew it" runs. Channel Brewing is in a prime logistical location for those traveling through town on I-5 or highway 99 from the Bay Area or Sacramento and beyond.

Come on down and chill at the Channel! Enjoy flight tastings, complimentary games, and more. Channel also offers housemade pizza!
Hours:
Wednesday: 3:00pm - 9:00pm
Thursday: 1:00pm - 10:00pm
Friday: 11:00am - 12:00am
Saturday: 11:00am -11:00pm
Sunday: 10:00am - 8:00pm
Closed Mondays and Tuesdays
Hours may vary. Please call ahead.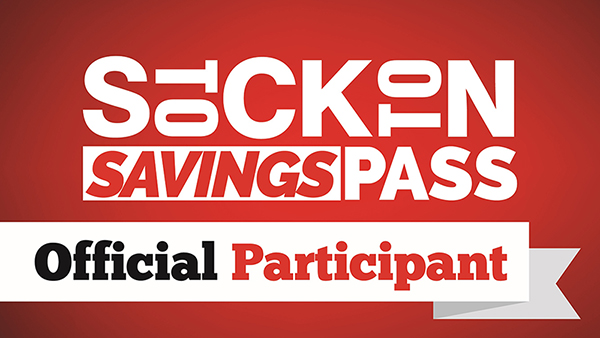 The Stockton Savings Pass is a mobile coupon book for residents and visitors. A multitude of local businesses, like this one, offer one-time and/or repeating deals (daily, weekly or monthly). Redemption of the coupons is easy, with just one click on your smart phone. To purchase the pass and see a full list of participating businesses, as well as a breakdown of the deals they are offering, go to StocktonSavingsPass.com.
Joey McIlvain is coming out to rock the house and release his new album! He'll have some other talent sharing the stage with him, Darien Fields and Kevin Chinn! Come on out for some delicious…
More Info
Blueprint's "Two-Headed Monster" tour visits Stockton, CA for a show at Channel Brewing Co. 7pm doors. 21+ for alcohol, all ages for concert.
$10 cover.
Buy your tickets online or at the door!
More Info