As seen on Huell Howser's Road Trip to Stockton! A Stockton institution and tradition for over 50 years, Chuck's Hamburgers has been around since Chuck and Marie Grant first set up shop in 1960. They've been Stockton's favorite family-run restaurant ever since! When you first step inside, you might first notice the old fashioned booths, or perhaps the antiques on the walls, or possibly the country window. Chuck's wants to provide a cozy and comfortable environment for the Stockton community. Don't know what to order? If you ask the regulars, they might tell you to try Chuck's award-winning breakfast, including their "frisbee-sized" pancakes and crispy hash browns. Make sure to come hungry! Need a perk? Order some coffee and feel free to pour yourself a cup from behind the counter! Don't forget their delicious burgers! Chuck's is truly a Stockton tradition. It's not out of the ordinary for them to see second, third, and even fourth generations of their customers drop in and love them just as much as their parents and grandparents did. Located inside Pacific Bowl, drop by today and come see why Chuck's has been voted "Best Breakfast in Stockton!"

Hours:

Monday - Friday: 5:00am - 5:30pm
Saturday: 5:00am - 5:00pm
Hours may vary, please call ahead.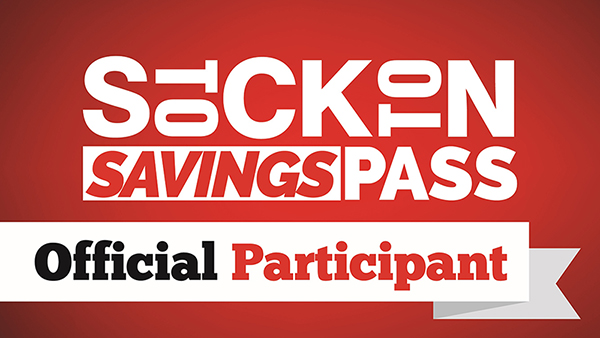 The Stockton Savings Pass is a FREE mobile coupon book for residents and visitors. A multitude of local businesses, like this one, offer one-time and/or repeating deals (daily, weekly or monthly). Redemption of the coupons is easy, with just one click on your smart phone. To sign up for the pass and see a full list of participating businesses, as well as a breakdown of the deals they are offering, go to StocktonSavingsPass.com.