"Michael Dolas: Capturing the Character of his Country" at the Haggin Museum
This event has already taken place, but here is the past event information
This exhibition will feature approximately 40 of the artist's magazine and advertising illustrations, as well as Dolas' collection of 10 original "Saturday Evening Post" covers by J.C. Leyendecker.
January 17, 2019 - February 24, 2019
When Michael Dolas (1912-2010) passed away just shy of his 98th birthday, he was one of the last of the artists from the Golden Age of American Illustration. A friend of iconic artists of that era such as J.C. Leyendecker and Norman Rockwell, Dolas began his career in the 1930s painting illustrations for numerous national magazines. During WWII, he served as a combat photographer in the Pacific. Dolas returned to New York following the war and in addition to his resuming his magazine work, he began creating advertising art for a host of nationally-known companies. In the mid-1950s he and his family moved to California where he continued to work on various commercial art projects for several decades.
Museum Hours:
Saturdays - Sundays: 12:00 - 5:00pm (October 3rd: Museum closes at 4:00pm)
Wednesdays - Fridays: 1:30 - 5:00pm
1st & 3rd Thursdays: 1:30 - 9:00pm
Museum Admission:
Adults (ages 18-64): $8
Seniors (ages 65+): $7
Youth (ages 10-17) and Students (with valid school ID): $5
Museum Members, Children under age 10 accompanied by an adult, 1st Saturdays: Free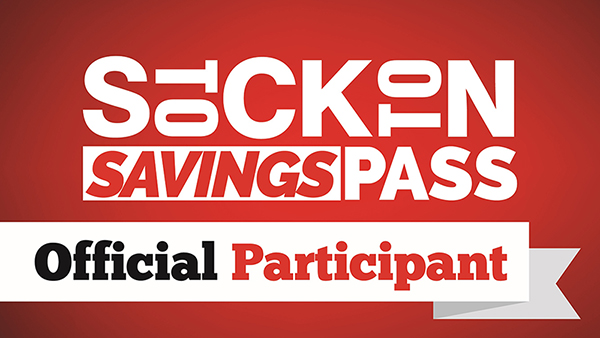 The Stockton Savings Pass is a FREE mobile coupon book for residents and visitors. A multitude of local businesses, like this one, offer one-time and/or repeating deals (daily, weekly or monthly). Redemption of the coupons is easy, with just one click on your smart phone. To sign up for the pass and see a full list of participating businesses, as well as a breakdown of the deals they are offering, go to StocktonSavingsPass.com.
Location:
Haggin Museum
1201 N. Pershing Avenue
Stockton, California