"Modern Masters: Twentieth Century Prints" at the Haggin Museum
This event has already taken place, but here is the past event information
This engaging exhibition features thirty prints by modern artists from the 1920s through the early twenty-first century and is drawn from the Reading Public Museum's collection.
January 17, 2019 - February 24, 2019
Early modernist such as Henri Matisse and Pablo Picasso, join Surrealists Roberto Matta, Salvador Dali, and Pop artist Andy Warhol, Roy Lichtenstein and Keith Haring in this fascinating look at works on paper from the twentieth century. Other artists featured in the show include Sam Francis, Donald Judd, Robert Rauschenberg, Mel Ramos, Raphael Soyer, Sonia Delaunay, François Gilot, Alex Katz, and Jim Dine.
Artistic movements of the early twentieth century such as Cubism, Fauvism and Expressionism challenged the notion that art needed to "look real." By the nineteen-teens, artists achieved pure abstraction, reducing forms to expressive lines or blocks of color. Representational or figurative art was largely abandoned in the 40s and 50s, when Abstract Expressionism and Color Field painting took the lead as the reigning international styles. In place of naturalism, artists emphasized formal elements such as color and line, infusing their works with emotional content and personal vision. Even as cutting edge art moved toward abstraction, many artists adhered to the human figure and representation in their work. Social Realism, Regionalism, Pop art and Photorealism continued to enlist the human form as subject matter. Visitors will be able to explore a wide variety of approaches to both the human form and abstraction. Some artists included in the exhibition combine elements of both, while others remain true to nature or to abstraction.
Museum Hours:
Saturdays - Sundays: 12:00 - 5:00pm (October 3rd: Museum closes at 4:00pm)
Wednesdays - Fridays: 1:30 - 5:00pm
1st & 3rd Thursdays: 1:30 - 9:00pm
Museum Admission:
Adults (ages 18-64): $8
Seniors (ages 65+): $7
Youth (ages 10-17) and Students (with valid school ID): $5
Museum Members, Children under age 10 accompanied by an adult, 1st Saturdays: Free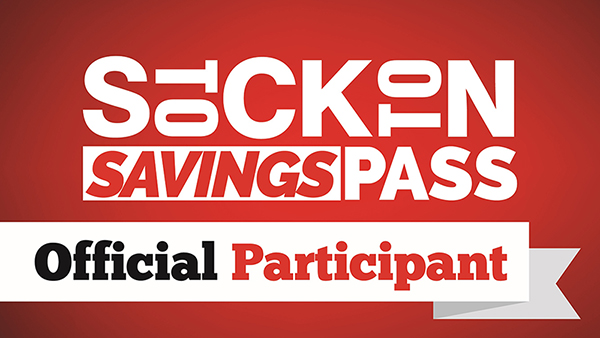 The Stockton Savings Pass is a FREE mobile coupon book for residents and visitors. A multitude of local businesses, like this one, offer one-time and/or repeating deals (daily, weekly or monthly). Redemption of the coupons is easy, with just one click on your smart phone. To sign up for the pass and see a full list of participating businesses, as well as a breakdown of the deals they are offering, go to StocktonSavingsPass.com.
Location:
Haggin Museum
1201 N. Pershing Avenue
Stockton, California