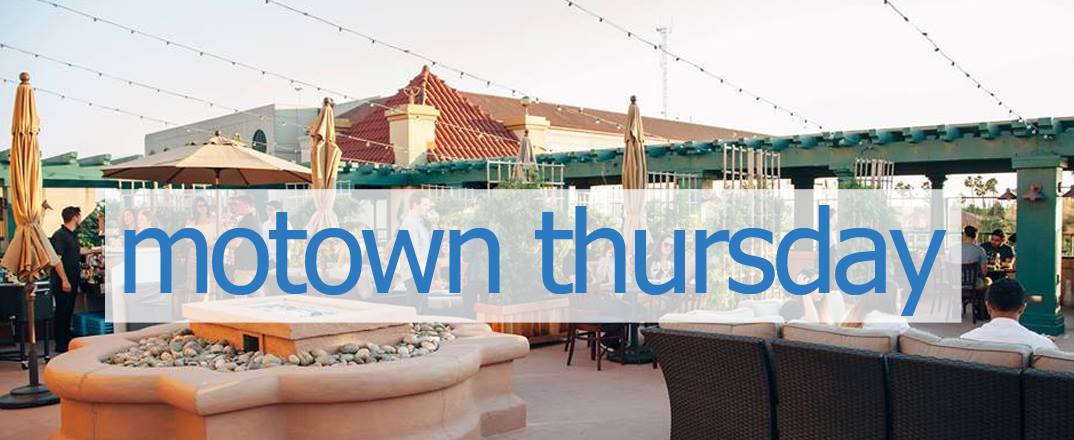 MoTown Thursdays at BellaVista
Next Upcoming Date: Thursday, Jul 19 2018
Enjoy live music and the best view of Downtown Stockton on the rooftop terrace of BellaVista!
MoTown Thursday kicks back up in early Spring 2018 on April 19th and runs through October 25th, 2018! MoTown Thursday is held EVERY THURSDAY evening from 7 PM to 10 PM, unless otherwise noted. Hear all the great MoTown and soul hits from legends including Marvin Gaye, Diana Ross & The Supremes, Barry White, and more, plus enjoy discounted craft cocktails and draft beers on the Terrace.
Terrace closed on the following days for private events: 5/17/18 & 7/5/18
Limited menu on the Terrace:
Buckets of beer
Pitchers for beer
Wine
Cocktails
No reservations are required, but are encouraged, call (209) 949-2104 for any additional information. These events are FREE to the public for your enjoyment.

To book your private event, please contact Nicki at nicki@bellavistastockton.com to inquire.
Location:
BellaVista Cucina Italiana
Time:
7:00 PM to 10:00 PM
110 N. El Dorado St.
Stockton, California
Upcoming Dates
Thursday, Jul 19
Thursday, Jul 26
Thursday, Aug 2
Thursday, Aug 9
Thursday, Aug 16
Thursday, Aug 23
Thursday, Aug 30
Thursday, Sep 6
Thursday, Sep 13
Thursday, Sep 20

Chef Rima Barkett grew up in Tuscany, Italy in a large loving family that emigrated from Syria in the 1960s. In her… More Info