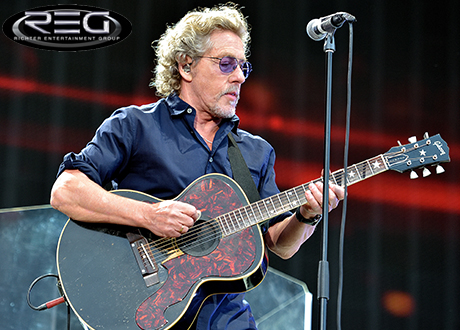 Roger Daltrey at the Bob Hope Theatre
This event has already taken place, but here is the past event information
See rock superstar Roger Daltrey with band members of The Who in Downtown Stockton!
If any one member of The Who can be said to be the group's founding member it is singer Roger Daltrey, who was born in the West London suburb of Shepherd's Bush on March 1, 1944. Roger first assembled the group that would become The Who in 1959 while at Acton County School, recruiting John Entwistle and subsequently agreeing to John's proposal that Pete Townshend should join. In those days Roger, whose daytime job was in a sheet metal factory, even made the band's guitars, and it was his energy and ambition that drove the group during their formative years. That same energy, coupled with his unwavering resolve, has sustained the group during periods of uncertainty ever since.
Tickets:

$74 - $201 (additional fees may apply)
Buy your tickets online or at the Stockton Arena box office.
Enjoy a bite to eat before or after your Bob Hope Theatre event at one of these nearby Downtown Stockton restaurants!
Location:
Bob Hope Theatre
Time:
7:30 PM to 9:30 PM
242 East Main Street
Stockton, California
The Bob Hope (Fox California) Theatre in Downtown Stockton, built in 1930, was one of only two "movie palaces" in the… More Info