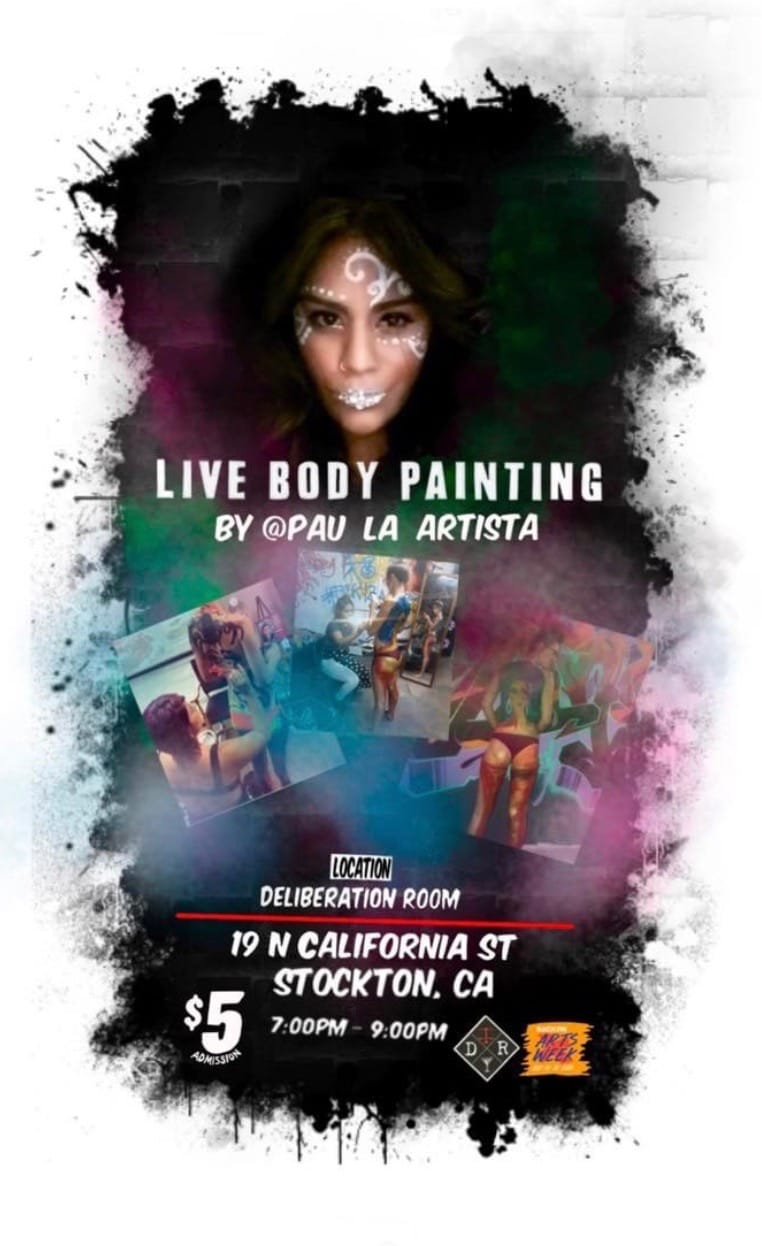 Stockton Arts Week: Live Body Painting
This event has already taken place, but here is the past event information
Local artist exhibiting live works of art at Deliberation Room to celebrate Stockton Arts Week!
Don't miss your chance to experience a live body painting and watch as Paulina Mendez transform her model into living, breathing works of art. There will be a $5 admission, which will go towards a raffle of an original painting.
Stockton Arts Week is a 10-day celebration of our community's diverse arts and cultural offerings running October 12-21, 2018. This city-wide event highlights the vibrant art and culture Stockton has to offer by featuring 10 days of creative arts related events, such as: art walks, exhibitions, paint nights, demonstrations, performances, workshops, and much more! Stockton Arts Week is organized by Visit Stockton. Learn more about Stockton Arts Week and see a schedule of more official events here!
Location:
Deliberation Room
Time:
7:00 PM to 9:00 PM
19 N California Street
Stockton, California