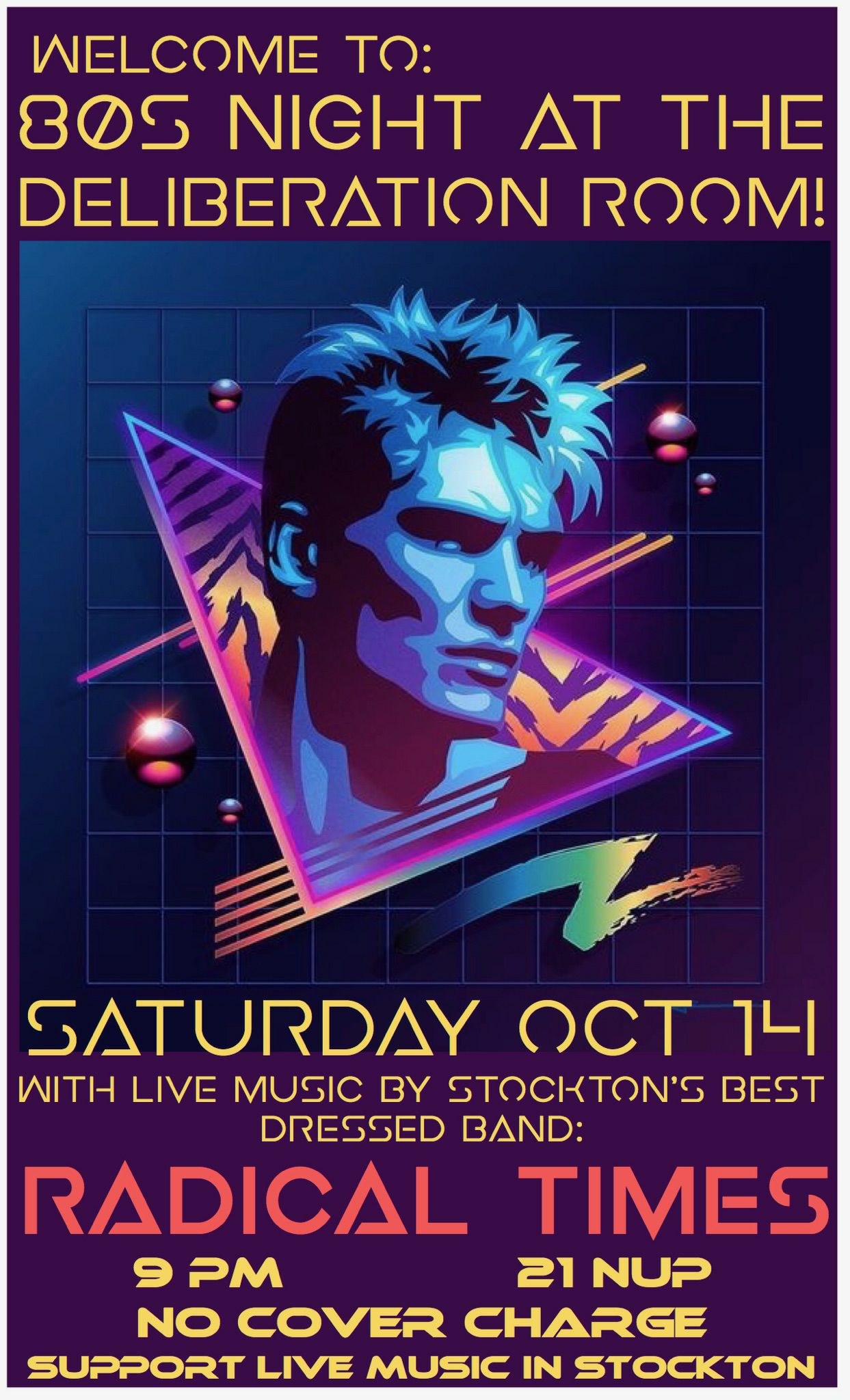 Stockton Arts Week: Live Music with Radical Times
This event has already taken place, but here is the past event information
Catch Stockton Song Contest fan favorites Radical Times as they perform during Stockton Arts Week.
Radical Times will be playing live music and entertainment while you enjoy cocktails and delicious food from 10pm to 1am
Stockton Arts Week is a 10-day celebration of our community's diverse arts and cultural offerings running October 13-22, 2017. This city-wide event highlights the vibrant art and culture Stockton has to offer by featuring 10 days of creative arts related events, such as: art walks, exhibitions, paint nights, demonstrations, performances, workshops, and much more! Stockton Arts Week is organized by Visit Stockton. Learn more about Stockton Arts Week and see a schedule of more official events here!
Time:
10:00 PM to 1:00 AM
19 N California St
Stockton, CA
The Deliberation Room caters to local professionals who see an upscale, safe environment to relax, eat, drink and… More Info