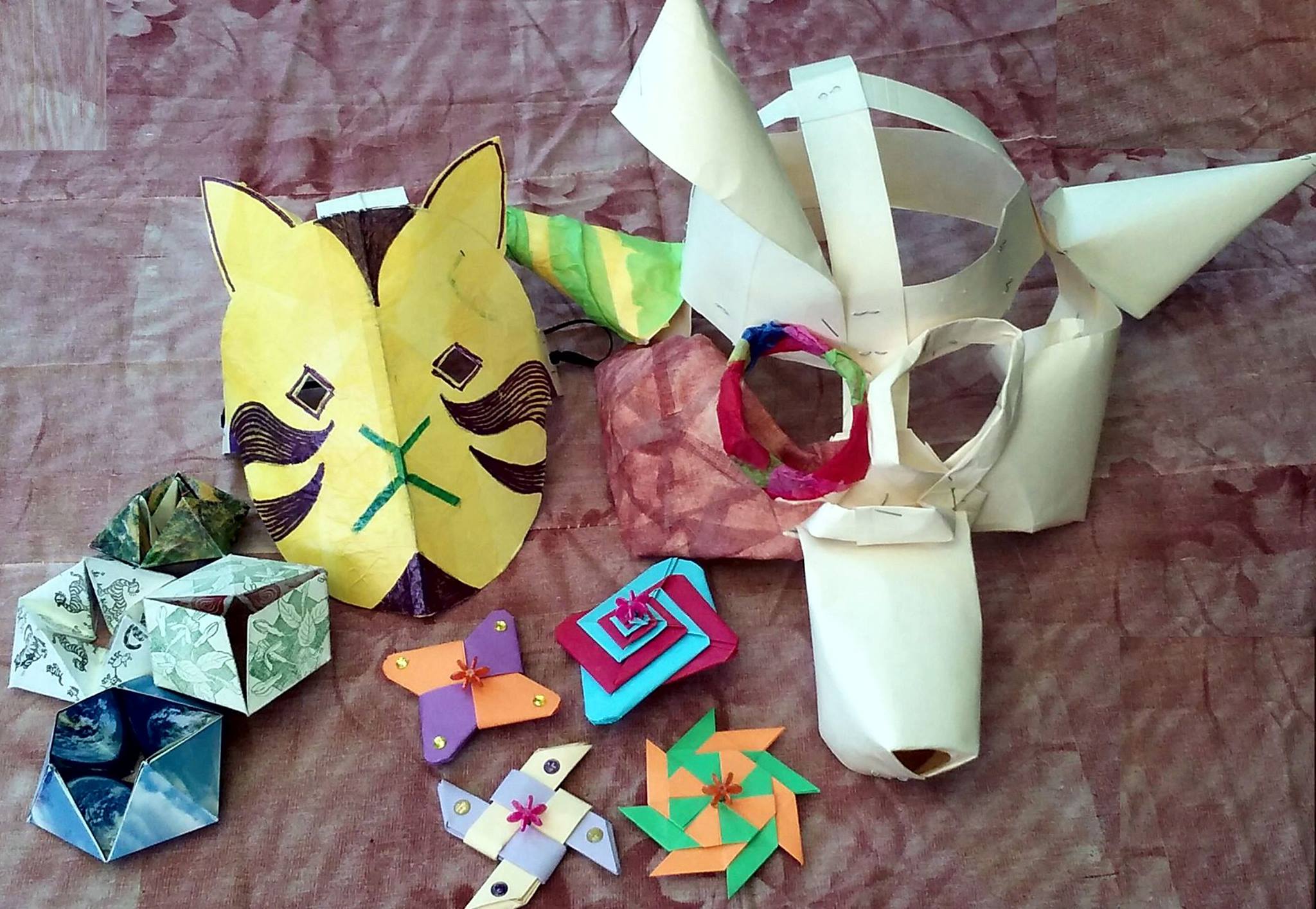 Stockton Arts Week: Things to DO With Paper & Glue
This event has already taken place, but here is the past event information
Things to do with Paper & Glue - Masks. Need a special mask for Halloween?
Need a special mask for Halloween? or a play? maybe cosplay? Make your own! At this 2-hour workshop we'll use manila folders as a base, hodgepodge for stiffening, and your imagination and fingers to create an amazing character. FREE and open to everyone over 10. Space at the TIC/JLI art studio is small so reservations are strongly recommended.
This will be a challenging workshop. Additional time for finishing your masterpiece available at Tuesday, October 24 open studios if you need it.
Stockton Arts Week is a 10-day celebration of our community's diverse arts and cultural offerings running October 13-22, 2017. This city-wide event highlights the vibrant art and culture Stockton has to offer by featuring 10 days of creative arts related events, such as: art walks, exhibitions, paint nights, demonstrations, performances, workshops, and much more! Stockton Arts Week is organized by Visit Stockton. Learn more about Stockton Arts Week and see a schedule of more official events here!
Location:
Teen Impact Center
Time:
1:00 PM to 3:00 PM
725 N El Dorado
Stockton, California
Our spacious conference room comes equipped with white boards, projector and screen, DVD player, standard size… More Info