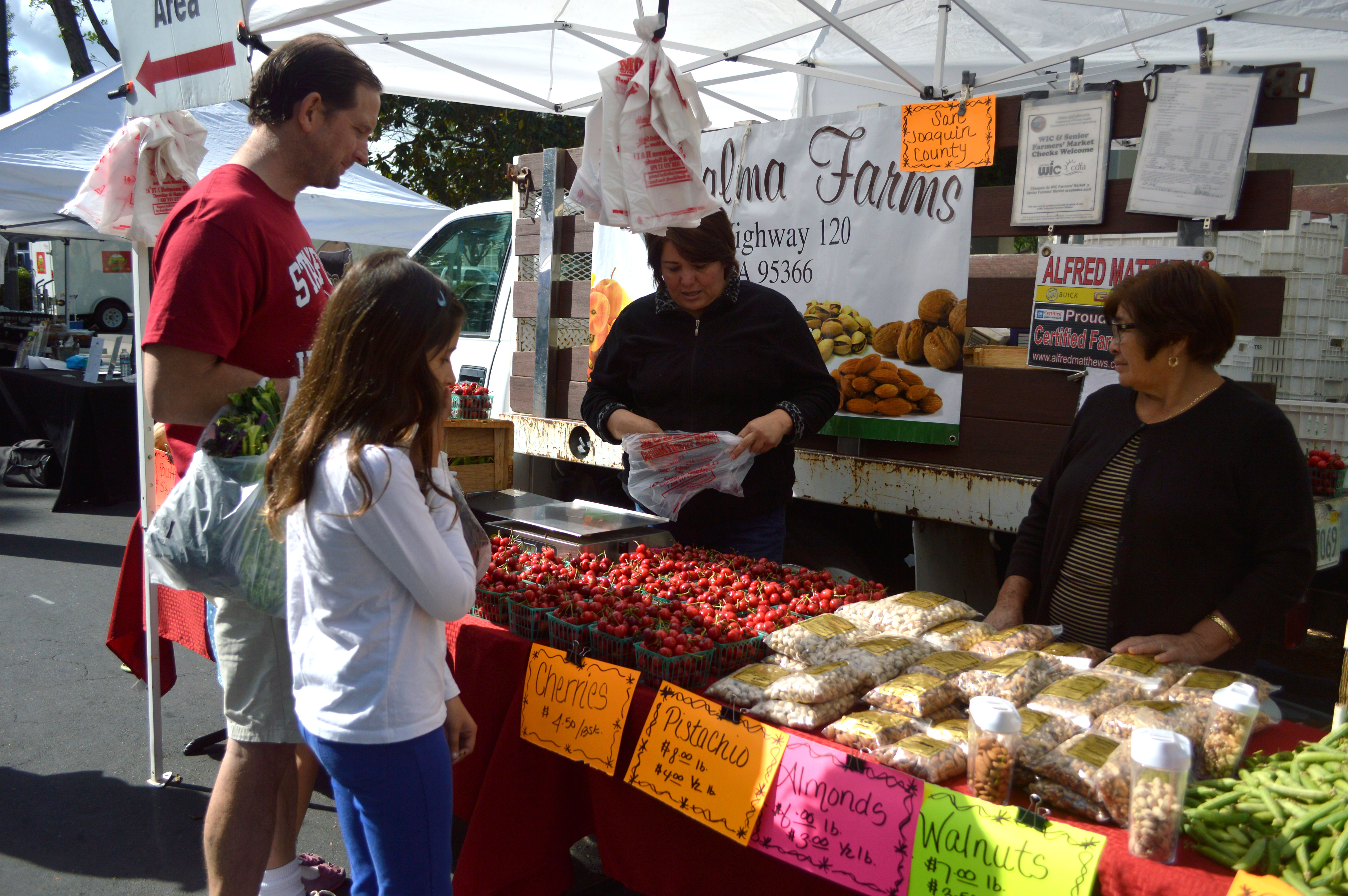 Weberstown Mall Farmers' Market
Next Upcoming Date: Sunday, May 26 2019
Held every Sunday year-round from 8:00am to 1:00pm!
Rain or shine.
Come to the market today and enjoy the large variety of fresh produce and fresh baked goods the central valley has to offer!
Certified growers will be providing plenty of produce to fulfill everyone's needs and desires, fresh from their fields.
Organized by the San Joaquin Certified Farmers' Market Association.
Location:
Corner of Yokuts & Claremont
Time:
8:00 AM to 1:00 PM
4994 Claremont Ave.
Stockton, California
Upcoming Dates
Sunday, May 26
Sunday, Jun 2
Sunday, Jun 9
Sunday, Jun 16
Sunday, Jun 23
Sunday, Jun 30
Sunday, Jul 7
Sunday, Jul 14
Sunday, Jul 21
Sunday, Jul 28