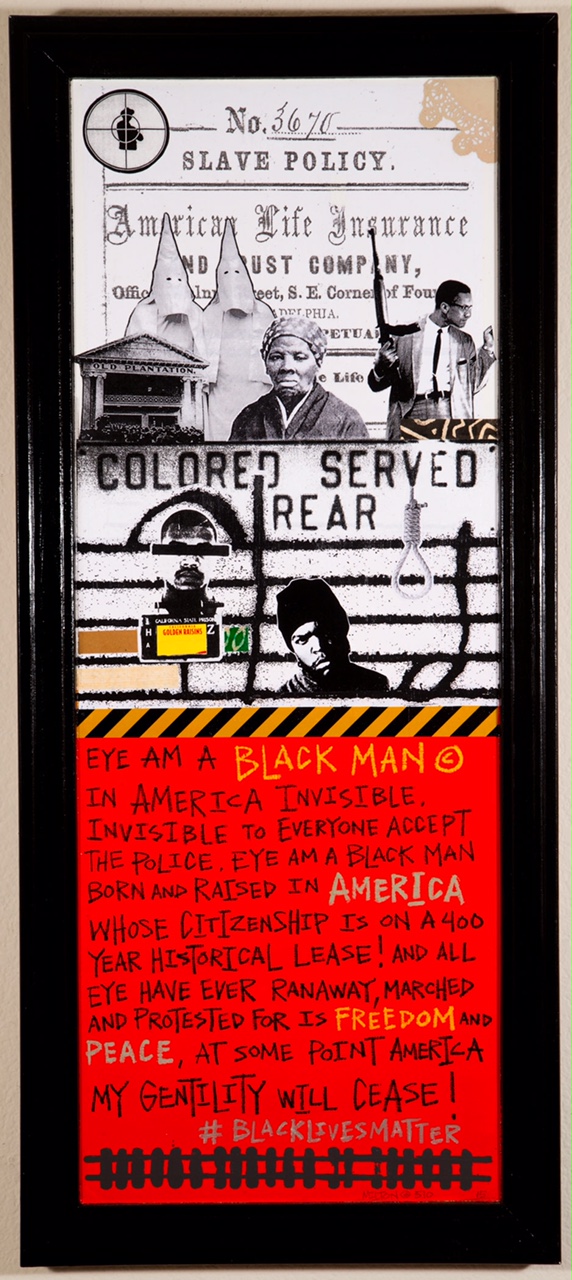 "A Conversation on Race & Identity" at LH Horton Jr Gallery: Arts Lecture with Milton Bowens
This event has already taken place, but here is the past event information
"A Conversation on Race and Identity" exhibition and accompanying special events question common social and cultural identity assumptions.
Milton's relentless quest for knowledge, exploring innovative artistic techniques and a deeper understanding of art, art history and the role it plays in the preservation of culture is never ending. Milton continues to give back to the community whether he's providing art workshops to members at the local Boys and Girls Clubs of Sacramento or through his many lectures, workshops through Twin Rivers Unified School District, For Art Sake, Sacramento Unified School District and St. Hope Academy just to name a few of the many K-12 schools where he often teaches through his art. He also continues to educate through art at several colleges and universities, with Los Rios Community College District and California State University Sacramento just being two of the higher education institutions that continue to ask Milton back because of the great response of the student body and faculty from his lectures and workshops.
This event is presented in support of the exhibition,
"A Conversation on Race & Identity,"
on exhibit at the LH Horton Jr Gallery February 22 – March 16, 2018.
Admission is free and this event is open to the public.
Location:
Tillie Lewis Theater @ San Joaquin Delta College
Time:
12:30 PM to 1:30 PM
5151 Pacific Avenue
Stockton, California