"American Impressionism: The Lure of the Artists' Colony" at the Haggin Museum
This event has already taken place, but here is the past event information
The exhibition includes more than one hundred total works, including more than eighty oil paintings and nearly thirty works on paper dating from the 1880s through the 1940s.
December 7, 2017 - March 4, 2018
Outstanding landscapes — ranging from snow covered hills to sun filled harbors — seascapes, penetrating portraits, and remarkable still lifes, imbued with rich textures, reveal the artists' interest in capturing effects of light and atmosphere in their work. The exhibition is arranged according to the artists' colonies that played a critical role in the development of American Impressionism including those at Cos Cob and Old Lyme in Connecticut; Cape Cod, Cape Ann, and Rockport, in Massachusetts; New Hope and Philadelphia in Pennsylvania; Taos, New Mexico; and California. In addition, American expatriate artists such as Mary Cassatt and John Singer Sargent are examined. Other leading artists of the movement include William Merritt Chase, Childe Hassam, Ernest Lawson, Julian Alden Weir, John Twachtman, Chauncey Ryder, Frank W. Benson, William Paxton, Abbott Thayer, Guy Wiggins, Charles Webster Hawthorne, Colin Campbell Cooper, Daniel Garber and Edward Redfield, among others.
Museum Hours:
Saturdays-Sundays: 12:00-5:00 p.m.
Wednesdays-Fridays: 1:30-5:00 p.m.
1st & 3rd Thursdays: 1:30-9:00 p.m.
Closed December 24
Admission:
Adults (ages 18-64): $8
Seniors (ages 65+): $7
Youth (ages 10-17) and Students (with valid school ID): $5
Museum Members, Children under age 10 accompanied by an adult, First Saturday of the month: Free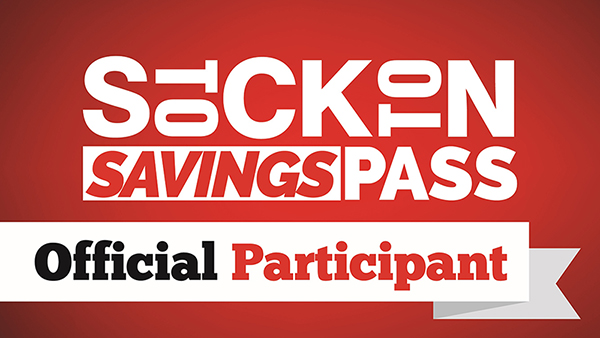 The Stockton Savings Pass is a mobile coupon book for residents and visitors. A multitude of local businesses, like this one, offer one-time and/or repeating deals (daily, weekly or monthly). Redemption of the coupons is easy, with just one click on your smart phone. To purchase the pass and see a full list of participating businesses, as well as a breakdown of the deals they are offering, go to StocktonSavingsPass.com.
Location:
The Haggin Museum
1201 N. Pershing Ave
Stockton, California