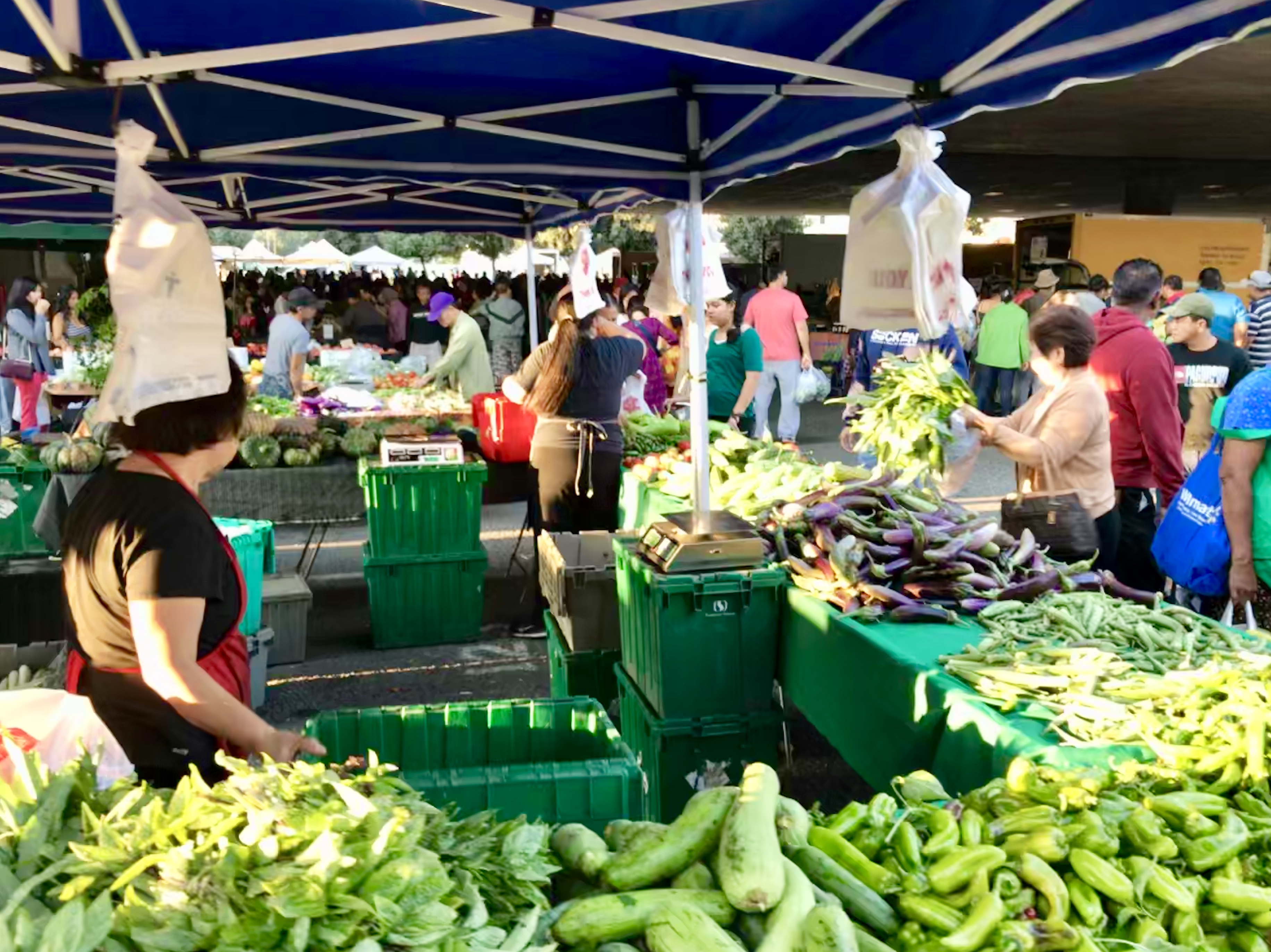 Downtown Stockton Asian Farmers' Market
Next Upcoming Date: Saturday, Jun 22 2019
"A taste of Asia without a passport!" Considered one of California's oldest and most successful markets, this farmers' market is held every Saturday year-round from 5:30am to 11:00am or until sold out.
Come to one of the largest Asian markets on the West Coast! This market has been around since 1979 and is considered one of California's oldest and most successful. It draws nearly 3,000 customers every Saturday. Voted a Saveur Magazines Top 100 in 2007. This market has a lot to offer: fresh produce, fresh eggs, fresh-frozen fish, rice, fresh-cut herbs, nursery plants, Filipino bakery, balut, Chinese food prepared on site, and much more.
Located under the Crosstown Bridge on the other side of San Joaquin St and Washington St. (333 E. Washington St.)
Organized by the Stockton Certified Farmers' Market Association.
Location:
333 E. Washington Street
Time:
5:30 AM to 11:00 AM

Upcoming Dates
Saturday, Jun 22
Saturday, Jun 29
Saturday, Jul 6
Saturday, Jul 13
Saturday, Jul 20
Saturday, Jul 27
Saturday, Aug 3
Saturday, Aug 10
Saturday, Aug 17
Saturday, Aug 24

You don't have to travel far for a taste of international cuisine. When it...
More Info