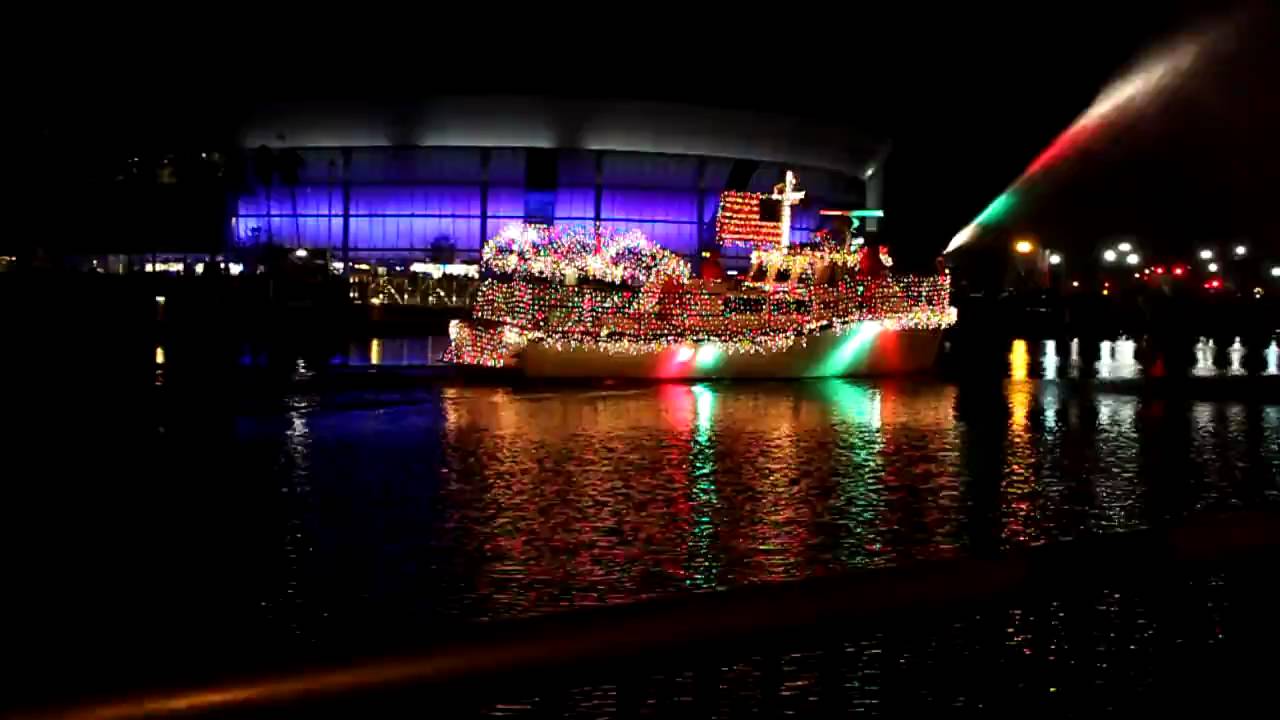 Annual Lighted Boat Parade in Downtown Stockton
Date: Saturday, Dec 1 2018
Christmas lights adorn boats and yachts as they sail into the downtown Stockton Waterfront!
A favorite Downtown Stockton tradition—the Holiday Lighted Boat Parade—returns!
Stockton Yacht Club and Roger Hahn will sponsor the 37th Annual Lighted Boat Parade on Saturday, December 1, 2018. The parade is a gift to the community from Stockton Yacht Club, Roger Hahn, and its many registered boaters. The parade will once again by led by the spectacular Port of Stockton fireboat, Sunrise.
Kicking Off this Festive Holiday Event, Friday Night at Village West Marina, come out and see a Pre-Show of Lighted Boats. Bring the kiddos, see Santa, decorate cookies and visit these beautiful boats.
The parade will begin @ 5:00 p.m., up river, reaching the downtown Stockton Marina and Weber Point at around 6:00.p.m. and then will return to Light 39 in the Stockton Deep Water Channel where the parade will end.
Delta Reflections has the reputation of being a great evening for spectators of all ages, so bundle up and be a part of this wonderful family event. The lighted boat parade takes place, rain or shine!
The Stockton lighted boat parade may be viewed from anywhere on the downtown waterfront, with the best locations being on the north shore behind Banner Island Ballpark and the Stockton Marina, the south shore near the marina and waterfront warehouse and from Weber Point.
This year, the Delta Reflections Lighted Boat Parade is dedicated in honor of Lynn Hahn. Lynn was a member of the Marina West Yacht Club. She will always be remembered for her dedication to preservation of the San Joaquin Delta.
View a video from 2009's Lighted Boat Parade:
Location:
Weber Point at the Downtown Waterfront
Time:
6:00 PM to 7:30 PM
221 N Center St
Stockton, California
OK sure, there are Black Friday and Cyber Monday deals to be had. But...
More Info
December is here and 'tis the season to be jolly. While we don't get any...
More Info
A star downtown attraction, the Weber Point Events Center is rented throughout the year for festivals, concerts and a… More Info