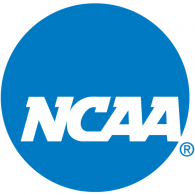 NCAA Men's DI Regional Golf Tournament
This event has already taken place, but here is the past event information
Watch NCAA level men's golf in Stockton!
The Tigers will host the regional event at The Reserve at Spanos Park as the West Region of the opening round of the tournament. This is one of the biggest golf events to hit the Central Valley.
Come out and watch as these following schools compete for the top spot!
University of Alabama
California State University, Northridge
University of California, Davis
University of California, Irvine
University of Colorado, Boulder
Grand Canyon University
Iowa State University
University of Kansas
Kansas State University
Kennesaw State University
Louisiana State University
Loyola Marymount University
The University of North Carolina at Greensboro
North Dakota State University
University of Oregon
Siena College
University of Southern California
Stanford University
Texas Christian University
University of Texas at El Paso
University of Utah
University of Washington
Free to attend, no jeans, all phones must be on silent.
Location:
The Reserve at Spanos Park
Time:
8:00 AM to 2:00 PM
6301 W 8 Mile Rd
Stockton, California
The Mount Diablo Room, can accommodate up to 200 guests. Beyond the tiled foyer lies the spacious banquet area,… More Info