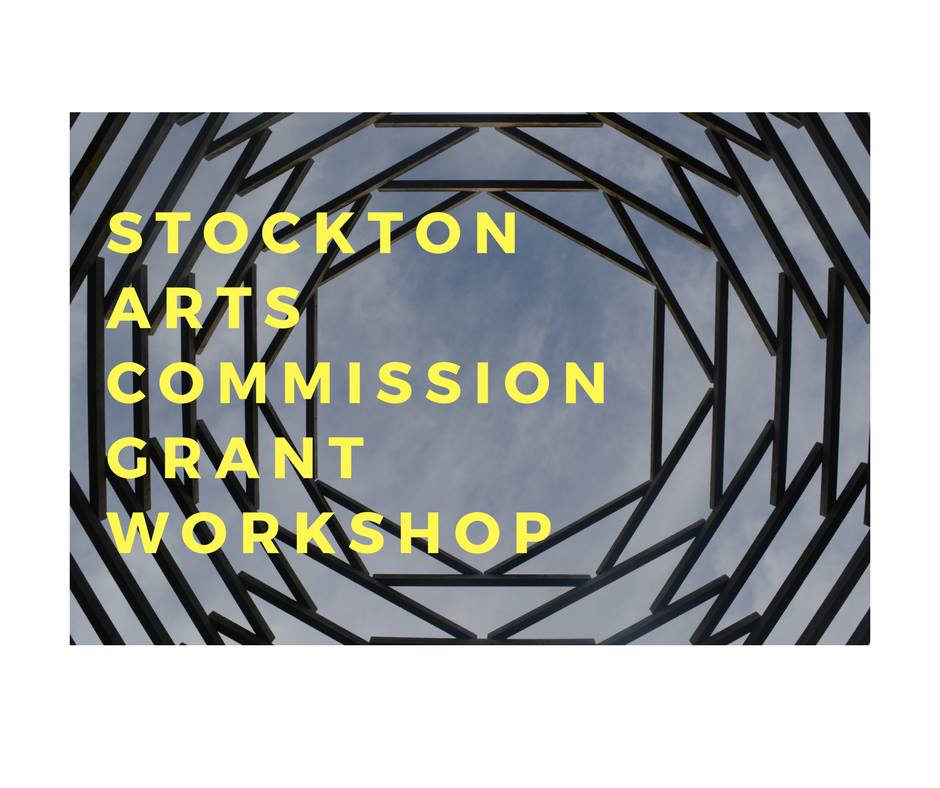 Stockton Arts Week: Stockton Arts Commission Grant Workshop
This event has already taken place, but here is the past event information
The 2018 Stockton Arts Commission grant workshop have been announced!
The City of Stockton Arts Commission has made a total of $50,000 available in arts grants to support, stimulate, and strengthen the arts in Stockton. The first step will be to attend one of three MANDATORY workshops. Application information, including how to access the online application and deadline to submit will be discussed.
Stockton Arts Week is a 10-day celebration of our community's diverse arts and cultural offerings running October 13-22, 2017. This city-wide event highlights the vibrant art and culture Stockton has to offer by featuring 10 days of creative arts related events, such as: art walks, exhibitions, paint nights, demonstrations, performances, workshops, and much more! Stockton Arts Week is organized by Visit Stockton. Learn more about Stockton Arts Week and see a schedule of more official events here!
Location:
Oak Park Senior Citizens Center
Time:
5:30 PM to 7:00 PM
730 E Fulton Street
Stockton, California