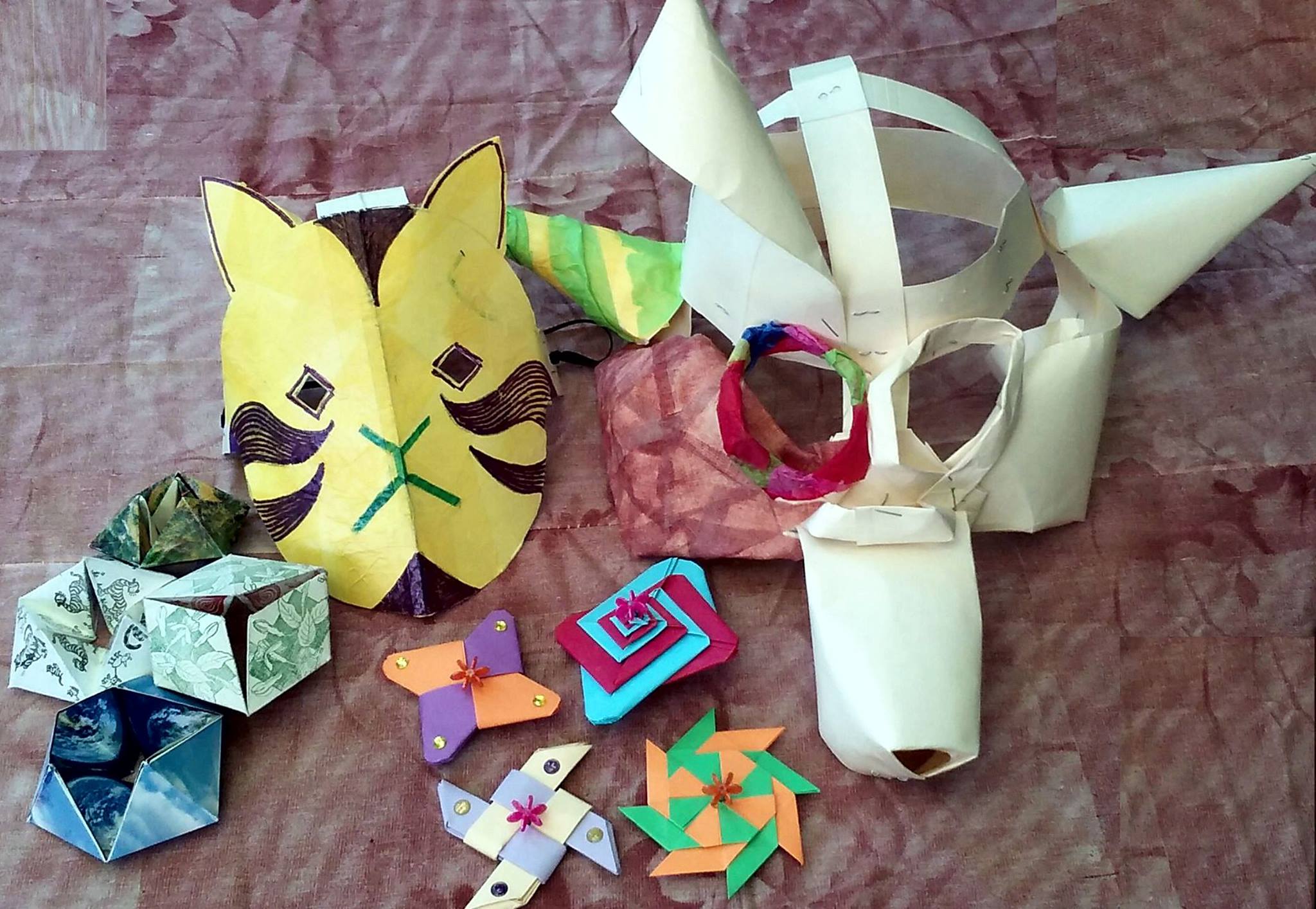 Stockton Arts Week: Things to DO With Paper & Glue
This event has already taken place, but here is the past event information
Paper Toys. Color, cut, fold and glue paper toys at the Teen Impact Center during Stockton Arts Week.

Color/Cut/Fold/Glue . . . paper toys! Make box-head figures, create rotating flex tangles. All it takes is some careful creasing. FREE and open to everyone over 10.
The TIC/JLI art studio is small. Reservations are strongly advised -- teamjli@live.com or message to 382-7848.
Stockton Arts Week is a 10-day celebration of our community's diverse arts and cultural offerings running October 13-22, 2017. This city-wide event highlights the vibrant art and culture Stockton has to offer by featuring 10 days of creative arts related events, such as: art walks, exhibitions, paint nights, demonstrations, performances, workshops, and much more! Stockton Arts Week is organized by Visit Stockton. Learn more about Stockton Arts Week and see a schedule of more official events here!
Location:
Teen Impact Center
Time:
1:00 PM to 3:00 PM
725 N El Dorado Street
Stockton, California
Our spacious conference room comes equipped with white boards, projector and screen, DVD player, standard size… More Info