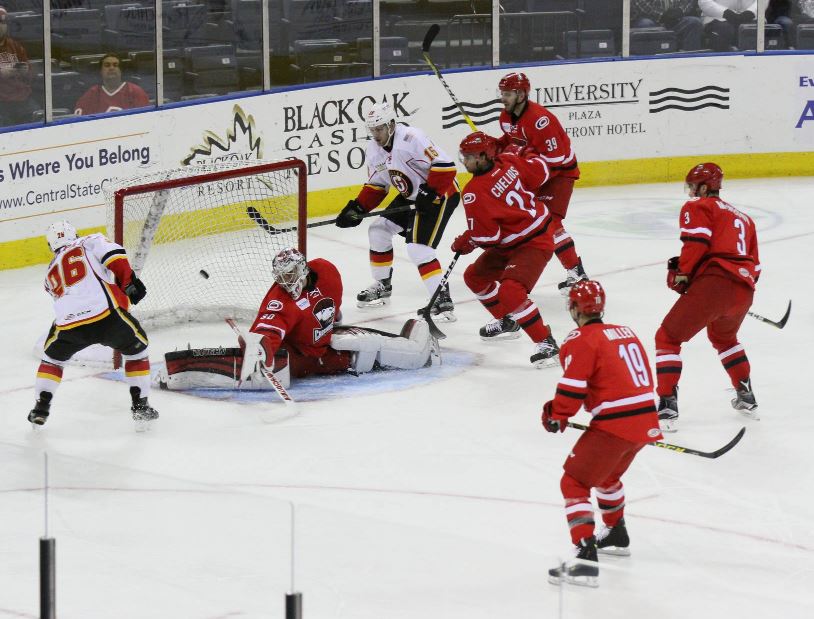 Stockton Heat vs Milwaukee Admirals
This event has already taken place, but here is the past event information
The Stockton Heat, proudly owned by the NHL's Calgary Flames, invites you out to enjoy a hockey game at the beautiful Stockton Arena.
Experience a hockey game first hand and come see how exciting it is for yourself! The Stockton Heat came to town in 2015 and continue to provide a fun and exciting atmosphere at family friendly prices while looking to spread our love for the game to you and yours. Enjoy a night out in Downtown Stockton at the Stockton Arena cheering on your Stockton Heat!
Promotions:
Fans can purchase $.50 wings & $4 bottomless popcorn
Call 209-373-1500 to learn more about your ticket options
Don't miss the rest of the Stockton Heat 2017-2018 season running October 2017 through April 2018!
Enjoy a bite to eat before or after your Stockton Arena event at one of these nearby Downtown Stockton restaurants!
Location:
Stockton Arena
Time:
7:00 PM to 9:00 PM
248 W Fremont St.
Stockton, California
Built in 2005, the 10,000 seat Stockton Arena is located on the Downtown Stockton Waterfront adjacent to the Stockton… More Info