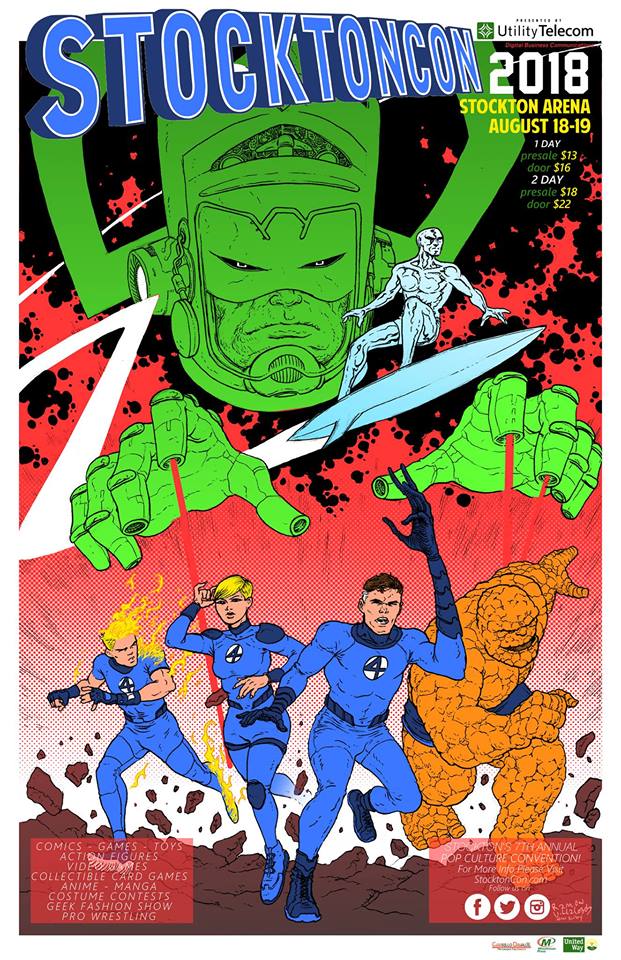 StocktonCon
Next Upcoming Date: Saturday, Aug 3 2019
StocktonCon is an annual celebration of all things pop-culture at the Stockton Arena!
The 8th Annual StocktonCon will featuring a star-studded list of celebrity guests and artists, cosplay costume contests, gaming tournaments, panels, exhibitors, vendors, and more! You won't want to miss this fun, family friendly 2-day event!
The mission of StocktonCon is to raise awareness of outstanding artists in the San Joaquin Valley area and to give attendees the chance to experience Popular Culture (Comics, Card Games, Video Games, Cards, Anime, Manga, Science Fiction, Toys, Television and Movies). It is also StocktonCon's intention to raise awareness and funds in conjunction with the United Way and St. Mary's Dining Room.

See the list of official guests (more announced everyday)!
Hours:
Tickets:
Purchase your tickets in advance at the Stockton Arena, online, at participating ticket stop locations, or at the door.
Check out the official StocktonCon website and the official Facebook page for more up to date information.
Location:
Stockton Arena
Time:
10:00 AM to 5:00 PM
248 W. Fremont St
Stockton, California
Upcoming Dates
Saturday, Aug 3
Sunday, Aug 4

Built in 2005, the 10,000 seat Stockton Arena is located on the Downtown Stockton Waterfront adjacent to the Stockton… More Info