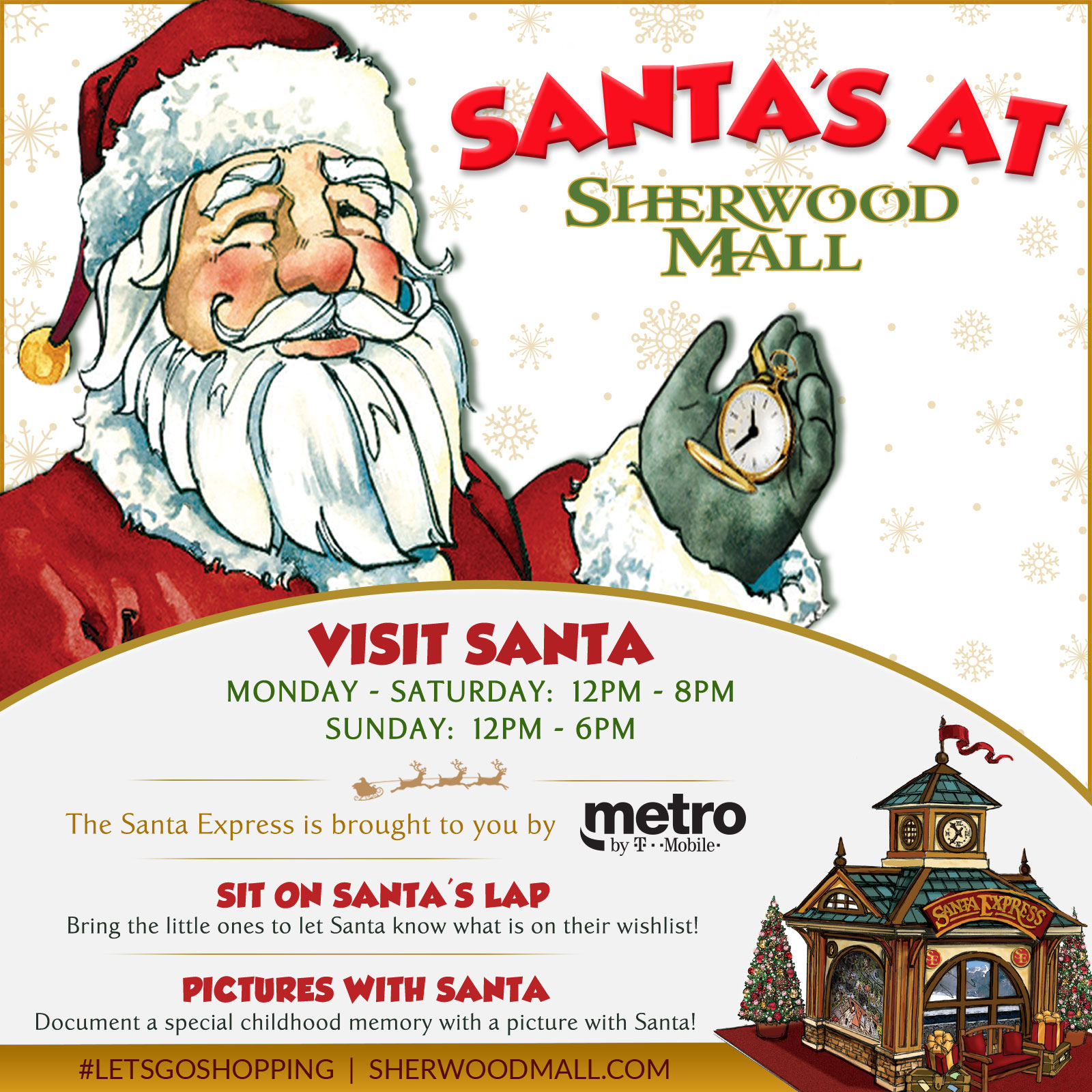 Visit Santa at Sherwood Mall
Next Upcoming Date: Wednesday, Dec 19 2018
Santa is back at Sherwood Mall for lots of holiday fun!
Santa arrives at Sherwood Mall on Saturday, November 17 and will be located in the Food Court. Visit and have photos taken with Santa daily through December 24th!
Cherry Hill, the official Santa photo provider, offers a lot of photo packages! Click here to view the package options. Prices for photographs vary.
Santa Hours:
Monday – Saturday 12pm - 8pm
Sunday 11am - 6pm
Breaks: 3:30pm - 4:30pm
Location:
Sherwood Mall
Time:
11:00 AM to 5:00 PM
5308 Pacific Ave
Stockton, California
Upcoming Dates
Wednesday, Dec 19
Thursday, Dec 20
Friday, Dec 21
Saturday, Dec 22
Sunday, Dec 23
Monday, Dec 24

With over 80 stores and restaurants, Sherwood Mall invites you to dine with friends in The Patio Food Court all while… More Info