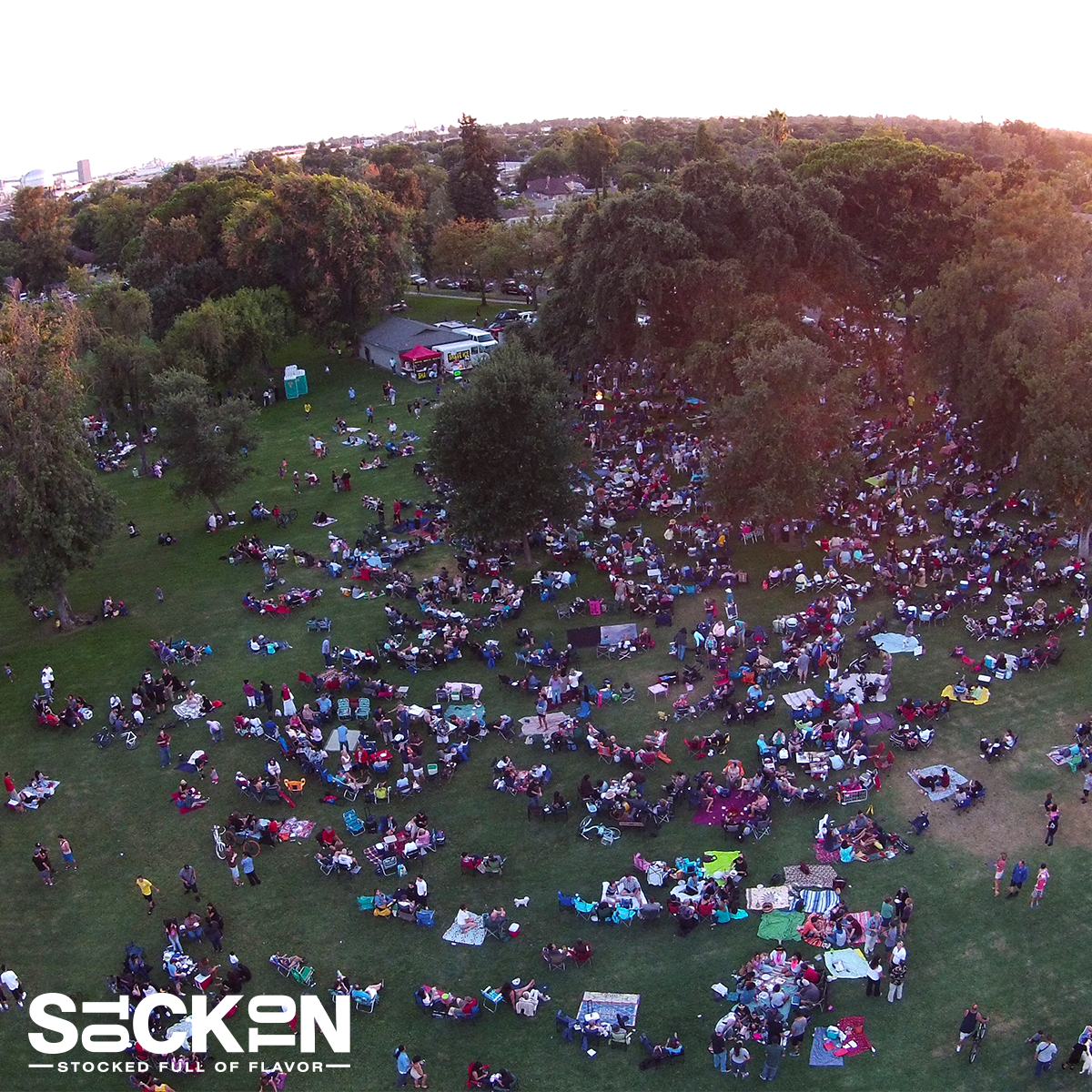 Concerts in the Park
Next Upcoming Date: Wednesday, Jun 5 2019
Spend an evening in Victory park with your favorite person, a picnic, and some great free music!
Concerts in the Park series continues for its 66th year! This 12-concert series typically attracts in excess of 12,000 people!
Wednesdays, June 5th through August 21st at 6:00pm

Concerts are FREE - Lawn chairs and picnics welcome!
Helpful Tips:
1. Arrive early as parking is limited to the surrounding neighborhood.
2. Stake out an area for you and your friends under the mature oak trees. Lawn chairs and blankets are welcome, just be thoughtful of others around you.
3. Pack a picnic or grab your favorite take-out to enjoy during the concert.
4. Bring your leashed dog so Fido can spend quality time with you.
5. Don't forget to pack some fun stuff for the kids to play with in the park and pack some extras to share. Groups of kids love to run around and play with each other during the concert - away from where folks are sitting of course.
6. Be prepared to make new friends. People who attend the concerts are friendly and generally appreciate meeting new people.
2019 Schedule:
Last Year's Schedule:
June 6, 2018: Would be Famous Band, Genre: Country Rock
June 13, 2018: Valley Concert Band, Genre: Concert Band
June 20, 2018: Rick Webb, Genre: Rock
June 27, 2018: RBX, Genre: Rock
July 4, 2018: Valley Concert Band, Genre: Concert Band
July 11, 2018: Summit, Genre: Rock
July 18, 2018: Swingaires, Genre: Swing
July 25, 2018: Trucco, Genre: Standards
August 1, 2018: Tropical Nights, Genre: Latin Jazz
August 8, 2018: Valley Concert Band, Genre: Country Band
August 15, 2018: Nick Issak, Genre: Country Rock
August 22, 2018: Supertrouper, Genre: Abba Cover Band
Location:
Victory Park
Time:
6:00 PM to 8:00 PM
1001 North Pershing Avenue
Stockton, California
Upcoming Dates
Wednesday, Jun 5
Wednesday, Jun 12
Wednesday, Jun 19
Wednesday, Jun 26
Wednesday, Jul 3
Wednesday, Jul 10
Wednesday, Jul 17
Wednesday, Jul 24
Wednesday, Jul 31
Wednesday, Aug 7

Do you have kids? How about a family that actually enjoys the whole day...
More Info
Stockton is stocked full of amazing eating and drinking experiences to add...
More Info
Free (and low cost) things to do in Stockton, California
More Info