The Haggin Museum, an art and history museum, has been referred to by Sunset magazine as "one of the undersung gems of California." Its art collection features works by such noted 19th-century painters as Albert Bierstadt, Rosa Bonheur, and William-Adolphe Bouguereau, J.C. Leyendecker, as well as many other American and European artists. The Haggin Museum features exhibits on local and regional history, hosts traveling history and art exhibits, and invites the public to special events including late night Thursday events every 1st and 3rd Thursday with wine and food as well as hands-on activities for children ages 5-12 every 2nd Saturday of the month.
Visitors seeking a more in-depth exploration of their health can utilize one of Haggin's Wellness Tours. These self-guided tours are designed to facilitate viewing the museum's art & history collection through the lens of emotions one may be experiencing, or striving for, during their visit. Each stop along the tour prompts the visitor to dig deeper and reflect upon the art or artifact and themselves.
CALM
-Find tranquility at the river's edge, listen to the lapping waters of the coastline, and re-imagine your morning routine to find balance and tranquility.
RELATIONSHIPS
-Reconnect with a loved one, examine the connection between human and animal as they gather for the hunt or perform an act of kindness.
GRIEF & RESILIENCE
-Dig deep and embrace your emotions to find strength and resilience for yourself and others.
JOY & CELEBRATION
-Plan a celebration, take a ride in a carriage parade or imagine the joy of gifting a beautiful spring bouquet.
SELF-REFLECTION
-Practice mindfulness and look within to reflect on your day.
EMPOWERMENT
-Feel empowered as the king of the herd, challenge adversity with an athlete, or imagine the confidence you feel wearing your favorite jacket or dress.
Don't forget to make a stop by the museum store! Located in the center of the beautiful Victory Park and next to the Victory Park Rose Garden, a visit to the Haggin is not complete without a walk around the park. Check out The Haggin Museum's website for a schedule of current exhibitions and special events.


Hours of Operation:

Saturday & Sunday: 12:00pm to 5:00pm
Wednesdays - Fridays: 1:30pm to 5:00pm
1st & 3rd Thursdays: 1:30pm to 5:00pm

Admission:

Adults (ages 18-64): $8
Seniors (ages 65+): $7

Youth (ages 10-17) and Students (with valid school ID): $5

Museum Members, Children under age 10 accompanied by an adult, First Saturday of the month: Free
Also - Watch Huell Howser's visit to the Haggin Museum!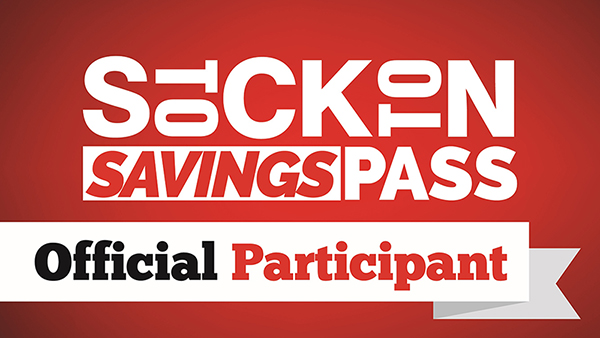 The Stockton Savings Pass is a FREE mobile coupon book for residents and visitors. A multitude of local businesses, like this one, offer one-time and/or repeating deals (daily, weekly or monthly). Redemption of the coupons is easy, with just one click on your smart phone. To sign up for the pass and see a full list of participating businesses, as well as a breakdown of the deals they are offering, go to StocktonSavingsPass.com.