Sunset magazine has hailed The Haggin Museum as one of California's hidden treasures, an art and history museum that captivates visitors with its exquisite collection. The museum proudly showcases masterpieces from renowned 19th-century painters like Albert Bierstadt, Rosa Bonheur, William-Adolphe Bouguereau, J.C. Leyendecker, and an array of other American and European artists. Its exhibits also delve into local and regional history while also featuring captivating traveling displays.
Immerse yourself in late-night events on the first and third Thursdays, immersing yourself in wine, food, and enriching activities. And don't miss out on the second Saturday of the month, where hands-on activities await children aged 5-12. Visit The Haggin Museum and experience the beauty of art and history firsthand.
For those seeking a deeper exploration of their well-being, Haggin offers captivating
Wellness Tours
. These self-guided experiences are meticulously crafted to allow visitors to view the museum's art and historical collection through the lens of their emotions or aspirations. At each stop on the tour, individuals are encouraged to delve into profound reflections regarding the art or artifact and themselves.
Don't forget to make a stop by the museum store! Located in the center of the beautiful Victory Park and next to the Victory Park Rose Garden, a visit to the Haggin is not complete without a walk around the park. Check out The Haggin Museum's website for a schedule of current exhibitions and special events.


Hours of Operation:

Saturday & Sunday: 12:00pm to 5:00pm
Wednesdays - Fridays: 1:30pm to 5:00pm
1st & 3rd Thursdays: 1:30pm to 5:00pm

Admission:

Adults (ages 18-64): $8
Seniors (ages 65+): $7

Youth (ages 10-17) and Students (with valid school ID): $5

Museum Members, Children under age 10 accompanied by an adult, First Saturday of the month: Free
Also - Watch Huell Howser's visit to the Haggin Museum!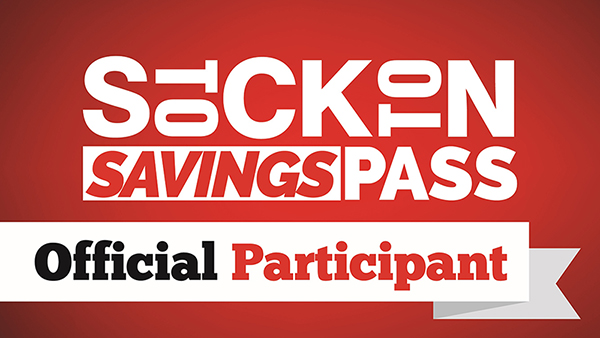 The Stockton Savings Pass is a FREE mobile coupon book for residents and visitors. A multitude of local businesses, like this one, offer one-time and/or repeating deals (daily, weekly or monthly). Redemption of the coupons is easy, with just one click on your smart phone. To sign up for the pass and see a full list of participating businesses, as well as a breakdown of the deals they are offering, go to StocktonSavingsPass.com.