Sky Zone Trampoline Park
Located in Sherwood Mall, come jump into Sky Zone--the world's first all-walled trampoline playing court! Sky Zone features an array of fun, fit and low-impact activities ranging from Open Jump, Ultimate Dodgeball, and SkyRobics fitness classes to birthday parties and group events!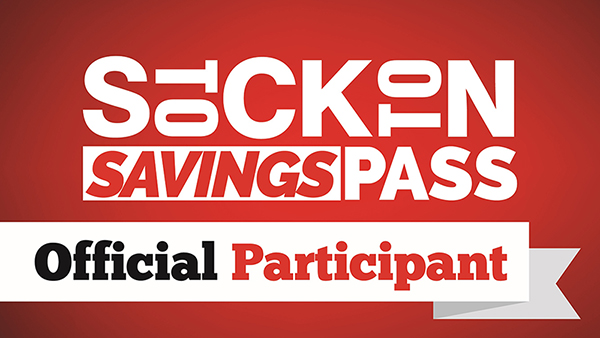 The Stockton Savings Pass is a FREE mobile coupon book for residents and visitors. A multitude of local businesses, like this one, offer one-time and/or repeating deals (daily, weekly or monthly). Redemption of the coupons is easy, with just one click on your smart phone. To sign up for the pass and see a full list of participating businesses, as well as a breakdown of the deals they are offering, go to StocktonSavingsPass.com.