University of the Pacific Athletics
University of the Pacific is the home of the Pacific Tigers! Opened in 1929, the University of the Pacific is located in the heart of Stockton and sports a beautiful campus reminiscent of an Ivy League school with an active athletic department. The mission of University of the Pacific Athletics is to provide its student-athletes opportunities to experience valuable lessons in diversity, self discipline, leadership and team-work. The Pacific Tigers compete in NCAA, West Coast Conference, Mountain Pacific Sports Federation and NorPac Conference. The Pacific Tigers men's basketball team is an NCAA Division I member, part of the Big West Conference (effective 2013-2014 season). University of the Pacific Athletics is comprised of eighteen teams including men and women's basketball, golf, swimming, tennis, volleyball, and water polo; women's-only cross country, sand volleyball, soccer, softball,and track and field; and men's-only baseball and golf.
Catch a game by checking out their website for the full game schedules.


Go Tigers!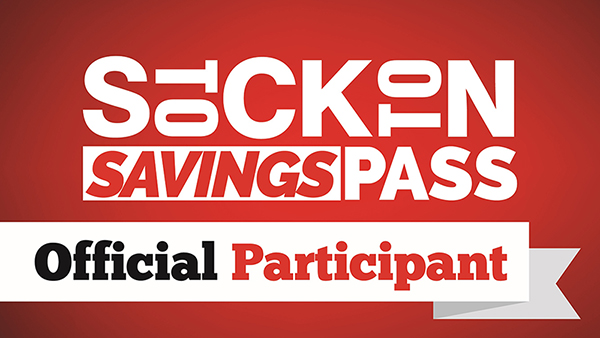 The Stockton Savings Pass is a mobile coupon book for residents and visitors. A multitude of local businesses, like this one, offer one-time and/or repeating deals (daily, weekly or monthly). Redemption of the coupons is easy, with just one click on your smart phone. To purchase the pass and see a full list of participating businesses, as well as a breakdown of the deals they are offering, go to StocktonSavingsPass.com.