Search Blogs
Unique Places to Eat, Drink & Experience Stockton, California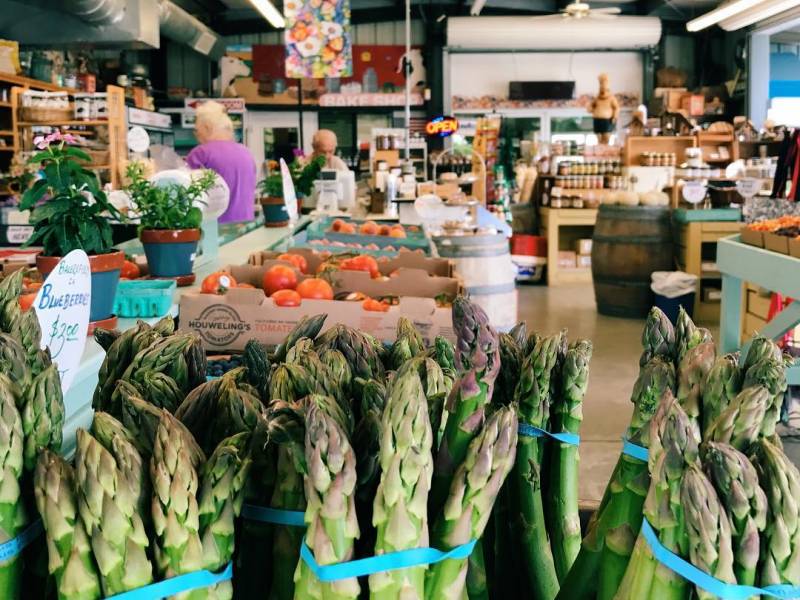 Good eats and delicious libations overflow in Stockton. Here is a list of places to eat and drink from the locals!
Stockton is stocked full of amazing eating and drinking experiences to add an authentic local flavor to your stay. Savor this collection of businesses and events that cater to foodies and quench the thirst of the biggest wine and beer fans. Just bring a hearty appetite.
Downtown Stockton Asian Farmers' Market
Families and chefs alike look forward to Saturday mornings in Downtown Stockton because it means the best Asian specialties are available for purchase. Meet incredible people, sample delicious delicacies, and walk away with exactly what you need to create a spectacular meal. You won't be disappointed.
The Downtown Stockton Asian Farmers' Market starts at 5:30am and ends around 11am, and draws hundreds, if not thousands from around the region. Be sure to get there early to find the best of your favorite items before they sell out!
Channel Brewing Company
In a growing craft beer community, it's important for there to be a place that focuses on the passion of an ice-cold craft beer. Channel Brewing is located inside the 1916 Belding Building and is yet another recent opening to the downtown community. Hoppy, pale, blonde, however, you like your beer, Channel has it.
Other than producing craft beer, enjoy their classic pepperoni, one of many flavors on their new pizza board. Dedicated to community, Channel often features local musicians and bands on the weekends.
The Fruit Bowl - Farm Market and Bake Shop
Celebrating their 72nd season in 2019, The Fruit Bowl features an abundance of fresh fruits, vegetables, baked goods, and more. Farm fresh specialties like theirs prove why California's Central Valley is known as the "Greatest Garden in the World." Stop by and say hello to the Lucchetti family and their wonderful team the next time you are driving through the most beautiful farm land San Joaquin County has to offer.
Genova Bakery
If the bakery has been in business for 100 years they've got to be doing something right... Genova Bakery is a Stockton gem, offering fresh bread, made to order deli sandwiches, and many other Italian specialty goods. Ask anyone in Stockton and they will tell you that Genova bread makes the best sandwich!
Many Stockton restaurants and delis use Genova in their establishments because it is hands-down the best bread around. Try it for yourself, we promise you won't be disappointed.
Market Tavern
Located in Stockton's premiere shopping center, Market Tavern has become the go-to spot for farm-to-fork meals and cutting edge libations. The atmosphere is excellent, the service beyond compare, and the offerings unparalleled.
Making reservations for dinner gets you seated faster, but with one of the best bars in town you'll want to savor the wait.
Sorelle Winery
Situated on a historic site which features the beautiful Dodge House, Sorelle Winery focuses on Italian varietals. This family owned and operated boutique winery opened its doors to the public in 2007 and has become a local favorite.
It is tucked away along the two-lane curves of Highway 88, and did we mention the wines are fantastic? Tasting hours vary, so call ahead!
Valley Brewing Company
Situated along Stockton's Miracle Mile and named to be the oldest brewery in the city. Valley Brew features a wide variety of craft beer for any aficionado and offers the best place to watch your favorite sporting event or enjoy a great meal. The fun tap house atmosphere, lively events, and popular Take 5 Jazz Club make this a smart choice for friends, families, and couples all year round.
Food Festivals for good measure...
Jewish Food Fair
The membership of Temple Israel comes together each year to share food, music, and friendship with the Stockton community. The Jewish Food Fair draws people from afar and is a favorite among Stockton residents. Take the opportunity to expose your taste buds to traditional meals not easily found in other places, you'll be happy you did. Scheduled for June 2, 2019.
San Joaquin Asparagus Festival
Asparagus can be used in almost any dish. You don't believe it? The San Joaquin Asparagus Festival takes food festival adventures to the next level. Apararitas (margaritas with asparagus), asparagus ice cream, creamy asparagus pasta, and the fan-favorite deep fried asparagus, are just a few items that food lovers enjoy each year at this celebration of Stockton's favorite crop. Traditional festival food options are also available, along with concerts, shopping, carnival games, and fun for the whole family. Scheduled for April 12-14, 2019.
Explore Stockton's slate of ethnic cuisine and best annual events on the Visit Stockton website.
Need more suggestions? You can message us 7 days a week for assistance on shopping, dining, and things to do in Stockton.
Follow us on Facebook, Twitter, and Instagram - and be sure to use #VisitStockton during your visit!