Search Blogs
The Ultimate Guide to Vegan Eats in Stockton, California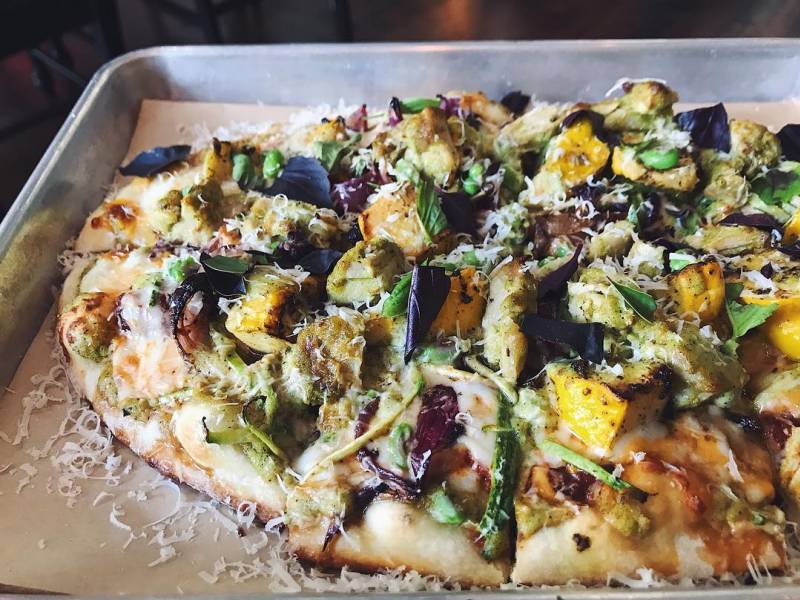 From cauliflower to vegan sausages, here is Stockton Vegan Living's curated list of the best vegan eats and treats around Stockton, California to test your palette on.
Hello everyone! This is Jackie and Stina, founders of Stockton Vegan Living. Our group's mission is to show people how to find vegan options, which means, plant-based food (no animal meat or animal byproducts such as milk or eggs), in Stockton, and to create community events for those interested in vegan choices and lifestyles. We are happy to report that Los Angeles and the SF Bay Area aren't the only places for vegan food. It is getting easier to access plant-based restaurants and meals all over the State.
We'd like to share some of our favorite restaurants to eat vegan here in our hometown of Stockton, CA.
Shan-E-Punjab
Just across the street from Wal-Mart on Hammer Ln, Shan E Punjab is an all vegetarian restaurant with buffet items featuring many vegan or veganizable items. A restaurant like this is unique in the Central Valley area, our vegan friends from out of town even travel here from time to time. Ask your servers what is vegan and they will both accommodate you and direct you to the right items. Avoid butter on your naan by ordering roti. If you happen to come here during dinner time, you can also order any dish vegan made with coconut cream instead of dairy cream. Warning: they do not hold back on flavors or spices here! Aside from some unique tofu dishes and soya kebobs, pictured below is our favorite dish!
Image: Cauliflower Manchurian (great buffalo wings alternative).
Cast Iron Trading Co.
Cast Iron Trading Co. is a restaurant that is extremely vegan friendly. This restaurant is especially fun since they update their specials every week with new vegan items! Their dishes are unlike anywhere else in Stockton. They have included specials like vegan mac and cheese, jambalaya, totchos (tater tot nachos), vegan ramen, cauliflower power bowls and more! They are so amazing because they never leave vegans out of their special events. They are also the only restaurant in the area to serve the vegan Beyond Meat sausages! Favorite dishes from locals are the brussel sprout tacos, the famed Beyond Meat burger and Jackfruit sliders. Make sure to follow them on Instagram and Facebook so you never miss out on their new vegan specials!
Image: Local favorite Beyond Meat Burger.
Market Tavern
Market Tavern in Lincoln Center provides a good atmosphere, drinks and now excellent vegan food options! They are the only restaurant here that has the famous Impossible Burger, a patty worthy of tricking your non vegan friends/family members! If the meaty texture is too much for you, just ask for the Falafel Burger without the Yogurt Sauce substitute it for hummus. The pizza here is customizable and uses Kite Hill vegan cheese! This cheese is not easily found in Stockton and is delicious on pizza. Market Tavern also has Vegan Mousse, this dessert also uses Kite Hill cheese and kind of has a cheesecake taste to it! For a full course vegan meal, Market Tavern is a great choice!
Image: Market Tavern Pizza made Vegan with Kite Hill Cheese
The Downtowner
Vegan Brunch in downtown Stockton! Bring all your family/friends to The Downtowner to try yummy dishes like vegan brownie pancakes or tofu scramble burritos with your favorite brunch drinks! There is a great selection of vegan and vegetarian items on their brunch menu. No other place does vegan brunch like them! They also have wonderful lunch special items during the weekday like butternut squash soup or portobello mushroom sandwiches. Make sure to follow them on IG for new vegan specials. If you order anything to go, they use 100% compostable products. We love a vegan and eco-friendly restaurant!
Go Falafel
Not only do our restaurants have great vegan options, our food trucks do too! Go Falafel is a food truck that has recently opened a restaurant location on Alpine Avenue. Go Falafel proudly displays the word vegan on their food trucks and menus. They even promote going vegan on their work uniforms! We love it when restaurants clearly label our options for us, no one gets left out here! They have falafel wraps and dedicated vegan plates feeding you the best mediterranean food items. We love their homemade vegan sauce included on all plates! It is easy to try vegan here and strongly recommended!
Blaze Pizza
Blaze pizza is our favorite vegan friendly pizza chain restaurant. They use a soy free melty-stretchy cheese (Daiya brand) to put on their pizzas. This option is great for vegetarians, vegans or lactose intolerant diners. All dough, regular or gluten free, are vegan. The marinara or spicy marinara sauce are both vegan. Blaze Pizza also offers a spicy vegan soy chorizo option, free of charge!
RECOMMENDATION: Let the server know you are planning to eat vegan so that they can change their gloves and use their "green" utensils for cutting/handling. There are plenty of vegan options in Stockton and many restaurants that will understand the word vegan. Here is list of our honorable mentions:
Green Papaya (veganize anything including their papaya salad)
Thai Me Up (ask for secret vegan pad thai)
YC Catering Food Truck
Superfish Poke & Tea (tofu options, and non dairy creamer in boba teas)
Bambu Dessert and Drinks (the jellies are vegan here)
Midgley's Public House (cauliflower wings)
Nekter Juice Bar (vegan yogurt, juice and tons of vegan snacks)
Tonantzin Food Truck
Chicago's Pizza with a Twist (ask for vegan cheese)
Pieology Pizzeria (now serving vegan meat options on pizzas, only the gluten free crust is vegan)
Best Sandwiches & Smoothies (Order the vegetarian banh mi with tofu noodles and ask for no mayonnaise and extra veggies with the jalapeno. Cash only here and in the same plaza as Shan E Punjab.)
Peet's Coffee (vegan cookies and drinks)
Need more recommendations throughout Stockton?
You can message us 7 days a week for assistance on shopping, dining, and things to do in Stockton, California.
Follow us on Facebook, Twitter, and Instagram - and be sure to use #VisitStockton during your visit!